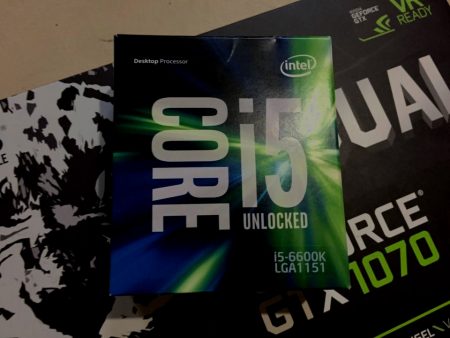 With the price of Bitcoin and Ethereum falling, video card prices are starting to return to "normal" levels. Oh, what's that? Uh, huh… This just in, Bitcoin has gone banana's and is returning to previous highs. Buy all the video cards in stock at your local Best Buy and start mining again.
In all seriousness, we were starting to get back to normal in the world of video cards, but just today we noticed most of the good GPU deals were bought up again. This week crytpo went on a rise, but if for some reason you're still planning a new build (and move quickly if you want a GPU at an only slightly-inflated price) there are still good desktop processor deals to be had. Walmart has last year's Core i5-6600K CPU reduced to $167.24 with a Store Pickup discount – a historic low. Also at its lowest price to date is the Ryzen 7 1700X dropping to $290 after coupon at Jet.
In the world of PC gaming good deals are scattered all over the map. DLGamer has the best price ever on NieR: Automata with a drop to $39.99. Civilization VI is $29.88 at GamersGate in a "Mac" sale (Note: it's a Steamplay title and even if labled "Mac" the same key will work for PC). Bundle Stars is beating the previous best 25% off Steam Summer Sale deal on Bayonetta and dropping it to $13.39 (33% off). This and more of the weekly roundup listed below.
Top Deals
PC Gaming Deals
Bundle Stars Degica Games Sale
More
Hardware Deals
External Hard Drives
Monitors
HDTVs
Gaming PCs
Gaming Laptops
New Alienware 13 i5-7300HQ, 8GB, 256GB SSD, GTX 1050 Ti — $994.99 (list $1,300)
MSI GE62VR Apache Pro-650 i7-6700HQ, GTX 1060, 16GB, 1TB — $969.99 (list $1,399)
Lenovo Legion Y520 80WYCTO1WW i5-7300HQ, RX 560, 1080p IPS, 8GB, 500GB — $705.49 (list $830)
Headphones