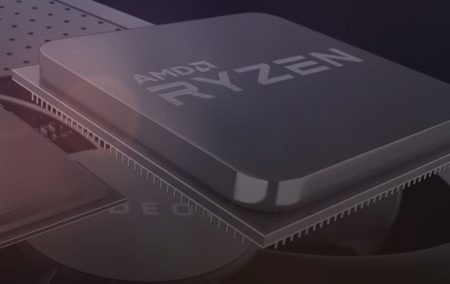 It's the Summer of desktop processor deals, as we've been finding them week after week the last two months. Our running theory is that crypto mining has spurred demand and inflated prices on GPU's, but these mining machines do not have the same processing demands one would be building an "ultimate gaming rig" with. Mining builds with Intel Celeron power saving processors and three GTX 1060's are common for example. This CPU deal theory especially applies to Ryzen. The Walmart owned Jet.com just released two new coupon codes which stack with instant savings on the Ryzen 7 and Ryzen 5 desktop processors.
The result is the best Ryzen prices online for AMD's newest processors and historic lows on the highest end Ryzen 7 1800X and lowest end Ryzen 5 1400. The Ryzen 7 1800X originally launched at $490 in Feburary and runs $420+ elsewhere online, but is down to $379.99 after coupon ITSELECTRIC40 at Jet. The Ryzen 5 1400, the cheapest of all Ryzen's, originally was priced at $170 but is now only $135 after coupon at Jet. The Ryzen 7 1700, Ryzen 5 1600, and Ryzen 5 1600X were available yesterday but have since sold out, meaning these offers are priced to move.
In gaming news this week Bethesda has allowed retailers to start discounting their titles in a big way. Sales at GMG, Bundle Stars, the WinGameStore, and DLGamer are all available but the best of the bunch is GamersGate's Bethesda sale. GG has the best prices on almost all titles including $4.48 Wolfenstein: The New Order and Wolfenstein: Old Blood – games going for $5+ at the other retailers. Only two exceptions exist when it comes to Bethesda games: Prey is cheaper at the WinGameStore for $29.99 (a huge new low) and Dishonored 2 is cheapest at DLGamer being the first retailer to cut it under $16. The top deals of all the sales, though mostly GamersGate, listed below.
Ryzen Deals:
For $250+ Use Code: ITSELECTRIC40
For $150+ Use Code: ITSELECTRIC25
Big Bethesda Sale
PC Gaming Deals
Hardware Deals
SSDs
More
Monitors
HDTVs
Gaming PCs
Headphones